Community Family Events
Current Events:
Past Events:
Join us WEDNESDAY Oct. 16th at 6:00 p.m.
Cost: FREE
Location: Lobby of CFP
(Light refreshments will be offered.)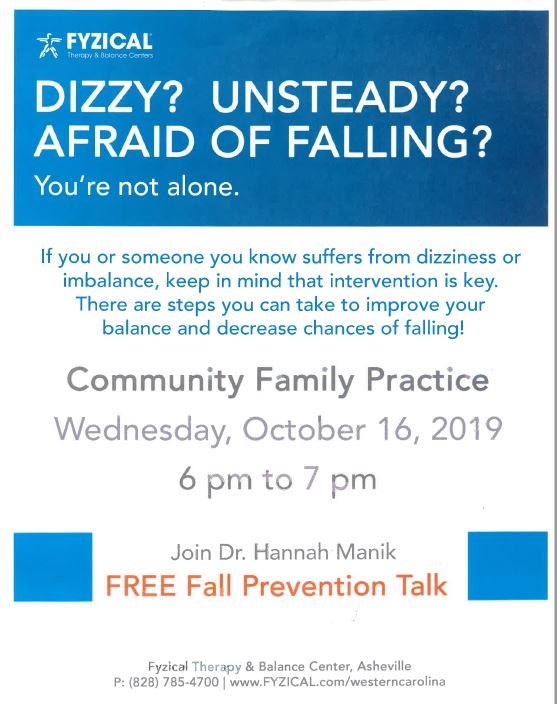 We're so excited to partner with the Fyzical Therapy and Balance Centers to offer a series of FREE group classes throughout 2018-2019.
Topic: (finally) Ending the fight with incontinence!
Community Family Practice, Lobby
Wednesday, October 17th @ 5:30 p.m.
Speakers: Aleece Fosnight, Urology PA
Kristen Murphy, Physical Therapist