Providers
Dr. Bruce Ulrich
Dr. Bruce Ulrich was born and raised on a small family farm in southern Illinois. He graduated from Southern Illinois University with a degree in Physiology and went on to University of Illinois Chicago for medical school with an emphasis in rural medicine. He came to Asheville for residency at MAHEC Family Health Center and fell in love with the natural beauty of western North Carolina, the kindness of the people, and the strong bonds within the Asheville community. Since completing residency, he has been working in the more rural setting of McDowell County, but he is excited to return to Asheville and continue practicing all aspects of family medicine including pediatric, adult, and prenatal care.
He and his wife, Irene, live in Asheville with their two dogs. He loves to travel and experience different cultures and has been fortunate to travel to rural Ecuador and India for education during medical school. He enjoys a variety of hobbies outside of medicine including playing music, cycling, hiking, gardening, baseball, ice cream making, and cooking.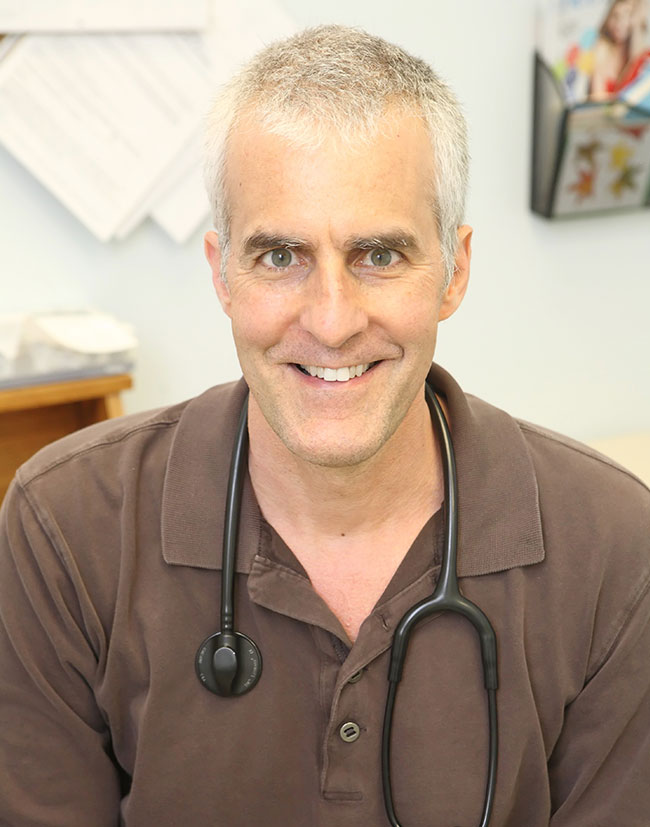 Jim Haaksma, MD
Dr. Jim Haaksma's parents both grew up in Western Michigan, but during his childhood, Jim's family lived in several Eastern states. He actually attended elementary school in nearby Greenville, Tennessee. He graduated with a degree in English Literature from Earlham College in Indiana, where he was inducted into the Phi Beta Kappa honor society. After college, he volunteered as a teacher in Egypt for three years. Upon returning to the United States, he completed medical school at UNC Chapel Hill. He moved to Asheville in 1996 to complete his residency in Family Medicine at MAHEC. While there, he was elected Chief Resident by his peers, and during his final year he was named Outstanding Resident by the faculty.
In 1999 Jim joined Community Family Practice. Initially he practiced the full scope of Family Medicine, including obstetrics. Although he no longer delivers babies, he continues to emphasize the care of whole families. Jim lives with his amazing youngest daughter, two dogs and a cat. He is active in Mankind Project. He enjoys cooking and singing, sometimes at the same time. He also enjoys whatever cardio exercise his knees will support, resistance training and generally eating well and keeping fit.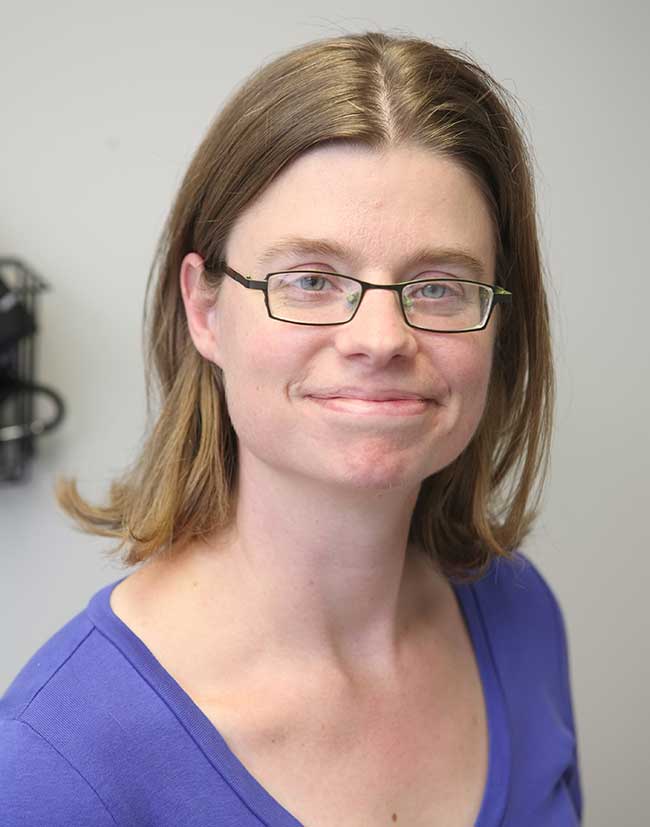 Lauren Livingston, MD
Dr. Lauren Livingston grew up in Lexington, NC. She graduated from Davidson College and attended medical school at Duke University. She completed residency in Family Medicine at MAHEC, and is board certified in Family Medicine. She has special interests in pediatrics and obstetrics, but enjoys the full scope of family medicine.
She lives in Asheville with her wife and two sons. In her free time, she enjoys hiking, reading, learning bluegrass banjo, and watching her sons grow.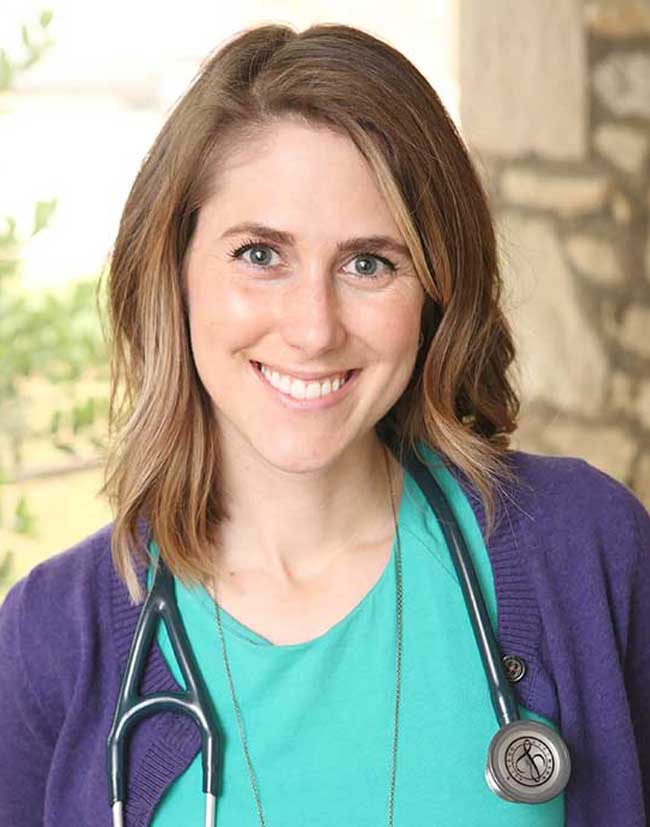 Sharon Lechner, MD
Dr. Sharon Lechner grew up in Annapolis and attended the University of Maryland for undergraduate and medical school. While a student, medical missions to Romania, Kenya and Honduras helped her develop an interest in international medicine and travel. She did her residency at UNC-Chapel Hill where she met her OB/GYN husband, Logan. Following residency, she completed a fellowship year in obstetrics and maternal-child health.
Board-certified in family medicine, Sharon enjoys taking care of patients of all ages. She believes in shared decision making as well as food and exercise as first therapies whenever possible. Parenthood has caused Sharon to stop delivering babies for now, but it has also given her extra appreciation for the care young families need, particularly breastfeeding moms.
The Lechners were drawn to Western NC because of its beautiful mountains and strong sense of community. Outside of medicine, Sharon enjoys running, practicing yoga, fellowshipping in her church, eating good food, and spending time with her husband and children.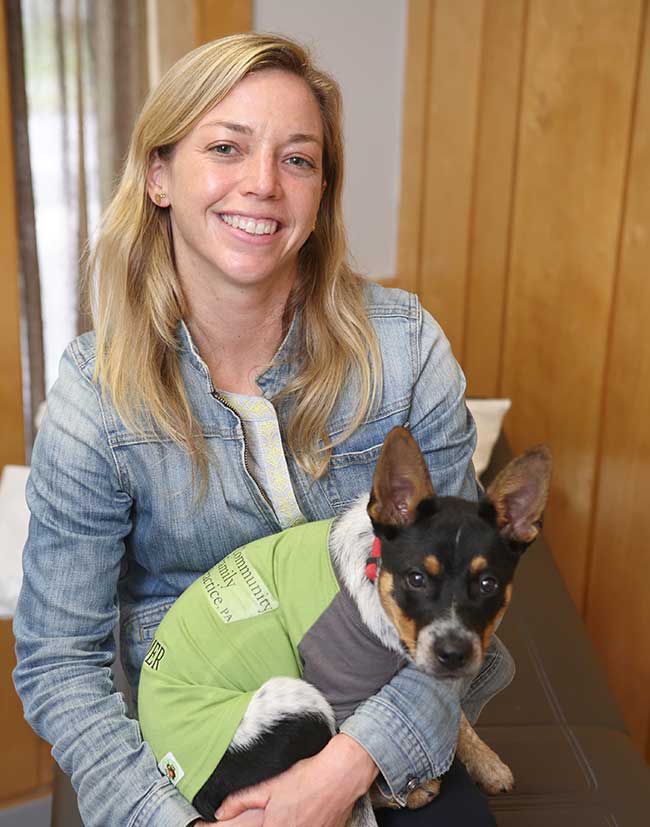 Rebecca Cramer, MD
Accepting New Patients
Dr. Rebecca Cramer was born and raised in Madison, WI. After finishing her undergraduate degree at Macalester College, she spent several years in Washington, DC, where she worked for an international public health organization. As part of this job she was fortunate to travel internationally, working in several Sub-Saharan African countries including Kenya, Uganda, Zambia and Benin. This overseas experience inspired her to further her public health training (MPH, Emory University) and ultimately to pursue medicine as a career. She completed medical school at the University of Wisconsin School of Medicine and Public Health prior to doing her residency here in Asheville, NC at MAHEC. After completing her residency she was delighted to join Community Family Practice and is now proud to call Asheville home.
Outside of medicine Rebecca enjoys taking advantage of all Asheville has to offer. She loves whitewater kayaking and regularly paddles many of the area rivers including the French Broad and Green. An avid trail runner, she has competed in several area events including the classic Shut In trail run. She also mountain and road bikes.
At Community Family Practice, Rebecca is interested in all aspects of family medicine services including pediatrics and adult care. Her active involvement in sports has given her a special interest in athletic-related injuries and treatment.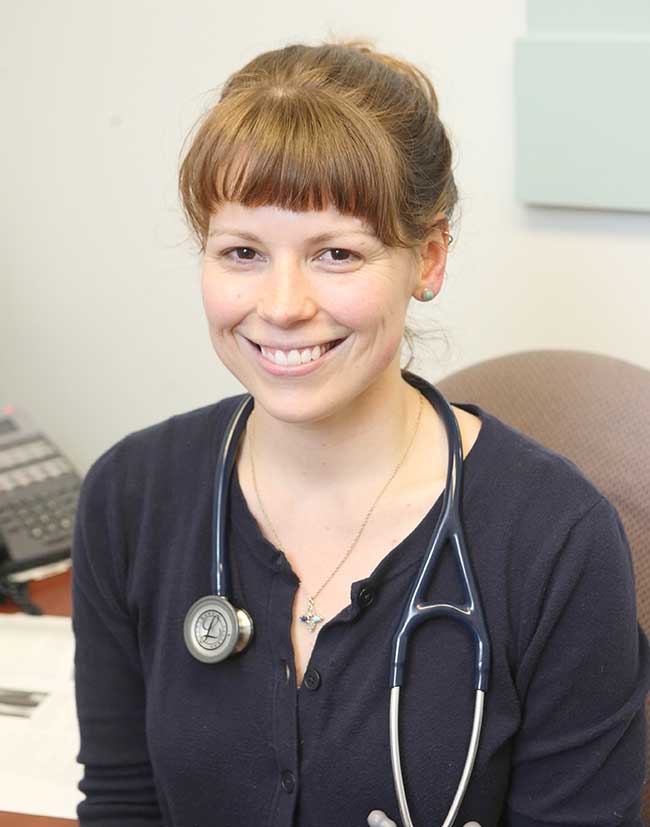 Liza Young, MD
Accepting New Patients
Dr. Mary Elizabeth (Liza) Young was born and raised in Columbus, Ohio. She attended Yale University and received a degree in Biology. After college, she worked at the Cleveland Clinic as a research technician prior to attending The Ohio State University for medical school. Liza completed her residency at MAHEC here in Asheville. During her training, she discovered a love of travel and working with the under-served in Peru, Tanzania, and with the Indian Health Service in Arizona. Upon completing residency, Liza moved to a small town in New Zealand to work for a year as a general practice physician.
She is very excited to return home to Asheville and join the CFP family. Liza enjoys all aspects of family medicine. Her interests include prenatal care and obstetrics, pediatrics, and adult care.
Outside of work, Liza enjoys many outdoor activities such as hiking, cycling, running, doing yoga, traveling, and baking.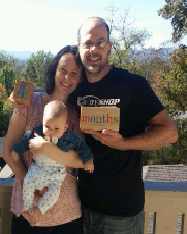 Amber Albritton, APRN
Amber grew up in Madison County, North Carolina and graduated with a Bachelor's degree from Berea College in 2006. After several years working in inpatient care and a free medical clinic, she decided to go back to school to earn her Master's Degree as a Family Nurse Practitioner from Frontier Nursing University. She recently moved back to North Carolina to be near her family, and is excited to be in beautiful Asheville. She enjoys the whole scope of family practice. At Community Family Practice she especially focuses on preventative care such as diabetes, smoking cessation and weight loss education.
When she is not at work she enjoys spending time with her husband, Ben, and their daughter Abigail.